Looking for answers to your toughest Real Estate Investing questions?
Look no further, our real estate investment coaching and training network can help!
The Virtual Mastermind To Help You Skyrocket Your Results!
Here's What We Can Do For You
You will be paired up with a Board of Advisors of 8 to 12 other business owners. Each person will have time to present a challenge or opportunity so the group can give suggestions, resources or provide connections.
Monthly Board of Advisors Mastermind
Real Estate Masters is a Virtual Mastermind not only for established Real Estate Investors but also for all new real estate professionals looking to make their mark.
​
We would like to invite you to a high-level mastermind where you can be in the company of the most successful real estate investors in the country!
​
During our conversations, coaching, and training for real estate investment, our experts will help to work out what's working and what's not working with your business so you can get new ideas and learn from a like-minded community. 
I remember early on when I was trying to grow my business. I was wearing all the hats in my business. On top of that, I did not know where to get help. I had to figure out things on my own.
​
I had many sleepless nights and I won't forget those long 14 hour days. Doing business alone was stressful and I often felt lonely. 
​
After 10 years of banging my head against the wall trying to figure out this business, I put my ego aside and started asking for help and going to masterminds and that's when his business changed dramatically.
​
I went from wearing all the hats to having a self-running Real Estate Investing business within about four years. 
​
I attribute this all to asking for help and leaning on a community. I was learning from others mistakes and I did not feel like I was doing it alone anymore. 
​
Not only that, being around others that had businesses that ran way better than me was motivating and inspiring and I learned a lot from them.
​
If I had issues in my business, I knew where to turn for advice. I was also able to see what the top investors in the country were doing and could just copy and paste.  
​
Now it's your turn to take off the countless hats you're wearing, and give yourself a breath of fresh air. Learn how to grow faster by working smarter and leveraging a group of skilled real estate investment experts for training an coaching opportunities
​
Tony Javier
Network with high-level business owners

Make more money every month

Acquire the tools you need to grow your business
Learn from the best in the industry

Build an automated business so it can run without you 

And so much more...
Let The Group Help You To:
We offer services for all Real Estate Professionals who want to dramatically grow their business the smart way. Through several resources, we provide you with everything you need to do skyrocket your success:
Ask your toughest question to the group and get answers quickly. This is a great way to get answers and to see what everyone else has questions about. The power of staying connected between meetings is great for our members. 
All members are invited to talk about relevant topics. Topics have included marketing, funding, building a team, and other high-level topics to grow your business. These are real estate investment trainings and group discussions. 
Accountability will help you to implement what you need to implement and to achieve your goals faster. The group will help keep you accountable for the important things. 
What do you need? A tool, a system, or a document? This real estate investment coaching network is great in sharing resources that can help you and save you a lot of time and money. Need something? Just ask. 





Now It's Your Turn To Be Part Of This Successful Community And Learn From The Best. Welcome To The REM Mastermind!
Listen To What Our Happy Members Have To Say
"I like to surround myself with smart people. It's tremendously valuable for me to grow into markets."
"There is no egos in the room. It is a recipe for magic. It is all high level and focused."
"It's been a place to grow and scale our business. We can see what is working in other markets."
"Problems that would've taken 3-4 years to figure out, we eliminated in 3-4 months."
"You need to join... Get the shortcuts to where you want to be faster."
"Networking with like-minded individuals has really energized me and increased my business."
Real Estate Masters | All Rights Reserved
Privacy | Disclaimer | Terms & Conditions
Our real estate investment coaching and training network will share what is working for everyone in the group. The power of having so many business owners share their most powerful marketing channels allows others to implement new things in their market. 
What High Level Things Do We Discuss In Our Group?
Making the phone ring is great but if you can't convert leads then it is all for nothing. We talk about how to handle your team, CRM's that automate the process and how to close more deals. 
This is the most powerful thing you can do for your business next to marketing but you know how hard it is to attract talent. We all have good things we have done to hire and love sharing so you can hire yourself out of the business. 
What metrics do you need to track? Do you have a dashboard? Key Performance Indicators are very important to make sure you are tracking and measuring the right things. 
Managing contractors and the process of flipping a house can be tedious and stressful. A great flip is nothing better but when you have issues it really puts a lot of weight on you. Get best practices to help your flips go much more smoothly. 
Getting more done while working less is a hot topic. Many business owners work 50 to 60+ hours a week. We have trainings and discussions on systems and automation. Have your business working for you instead of you working for your business. 
"Masterminds are the reason we have grown our business. Otherwise, we would level off."
Don't Believe That's Possible? Find Out For Yourself..
Get dozens of hours of past calls, training sessions and in person presentations from previous in person events. This by itself is worth the investment that you and your team can use. 

"There was so much value, I felt like I'd be cheating myself if I didn't join"
-  
Jason Johnson
 -
Retired 25 Year Navy Vet Co-founder, 
Ally Realty Group, San Diego, CA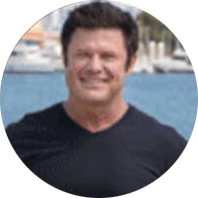 "You don't have to go at this alone. You've got great resources in this group."
-  
Erik Hitzelberger
 -
Turn Key Investment Provider Co-founder, Freedom Property Group, Louisville, KY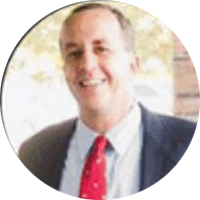 "You don't have to go at this alone. You've got great resources in this group."
-  
Chris & Deanna Heibert
-
Husband & Wife Team Owners, Next Step
Homes, Kansas City, MO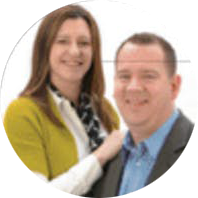 "The whole room is full of valuable information... Worth $50,000 or more... "
-  
Chris Waipa
-
Lender, JCT Holdings,
Witchita, KA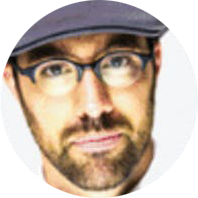 "I am always surprised the volume someone is doing and systems they have."
"There are motivated, ambitious and smart people that are open minded."